Advanced Veterinary Diagnostic and Therapeutics For Cats & Dogs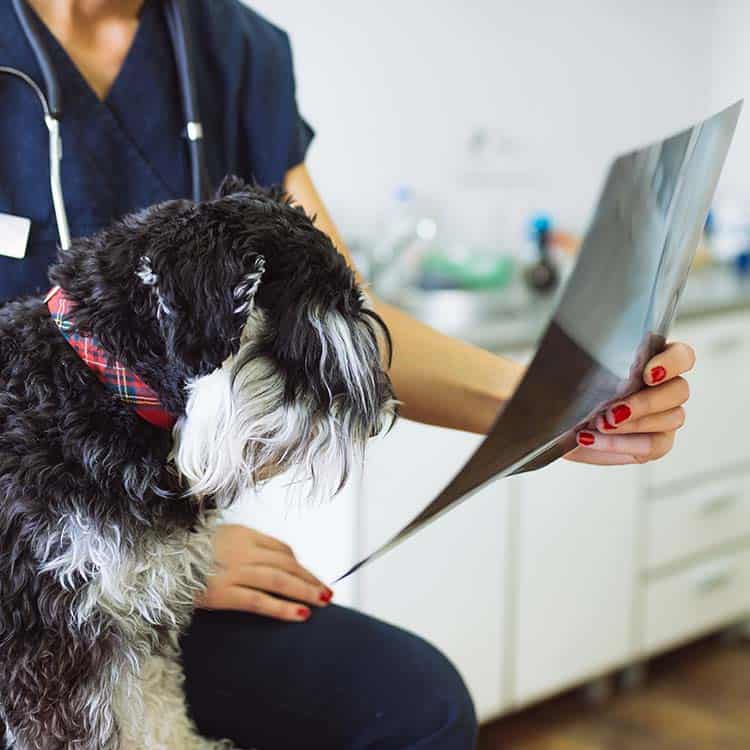 In many situations, obtaining accurate results of tests is crucial. Diagnostic tests can give us valuable information about what may be causing pet illness, help us prepare for surgery, or determine the extent of an injury.
Cedar Bluff Animal Clinic has its own in-house laboratory that allows us to quickly test urine, blood, and fecal samples. Our veterinarians can perform many tests and obtain the results in a short time. This gives us the important advantage of being able to start appropriate treatment without waiting. Prompt treatment can make all the difference in how rapidly your dog or cat responds and helps increase his or her ability to make a complete recovery.
Veterinary Testing Benefits Your Pet
Pre-operative blood work is recommended for all pets. These tests range from a minimal hematocrit and blood chemistry panel to a more extensive analysis, including thyroid, clotting factor, and bile acid testing, and are tailored to your individual dog or cat's breed, age, and clinical condition.
In addition to blood tests, our veterinarians use:
Ultrasound to help evaluate soft tissue conditions
Doppler blood pressure equipment to measure blood flow and blood pressure
Digital x-rays to give us an image of bones and teeth
These tests are non-invasive and help us to evaluate many conditions without surgery.
During a wellness examination, we use some of these tests to establish normal baselines for your pet:
Complete blood count (CBC)
Heartworm
Lyme disease
Urinalysis
Blood chemistry panel
Thyroid function
Feline leukemia (FelV)
Feline immunodeficiency virus (FIV)
We will always discuss any of these tests with you when we recommend them, and if you ever have questions, please feel free to call.