Veterinarians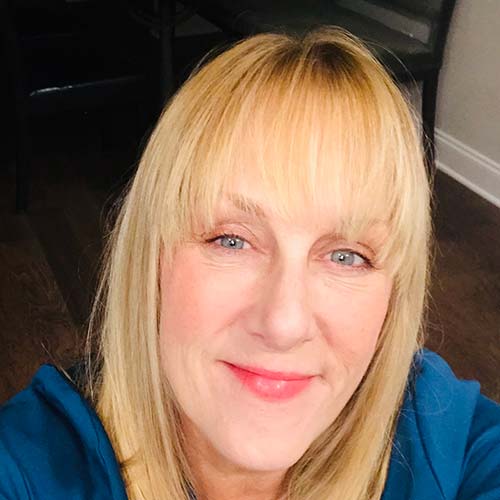 Dr. Jennifer Black

DVM
Dr. Black brings over 20 years of experience to her practice at Cedar Bluff Animal Clinic and has worked there after graduating from the University of Tennessee. She loves working in general practice and enjoys medicine, surgery, and dentistry. She believes that it is the little things in life that are often the most meaningful and does not feel complete unless most of her days are filled with fur, either at work or at play.
Currently she has a Pomeranian mix named Butters, an Italian greyhound named Noodles, and a broken heart over the loss of her last cat, Withnail. Dr. Black is passionate about preventative health, lifelong learning, travel, and seeking out quiet places filled with natural beauty for inspiration.
Dr. Melissa Dominach

VMD
Dr. Melissa Dominach graduated from the University of Pennsylvania School of Veterinary Medicine in 2021 and graduated from Tulane University in 2017 with honors in Cell and Molecular Biology. She is currently completing a rigorous Small Animal Rotating Internship at Red Bank Veterinary Hospital where she has advanced training in all of the veterinary specialties. She enjoys helping patients of all ages, and her special interests include surgery, dentistry, and oncology.
When not at work, Dr. Dominach enjoys SCUBA diving, swimming, skiing, cooking, and playing the guitar. She has traveled the world helping wildlife in Guatemala, conducting bull shark research in Fiji, and performing spays and neuters in Thailand.
Staff
Natalie Cagle

Head Veterinary Technician
Natalie Cagle graduated from Lincoln Memorial University's veterinary technician program. She has been a licensed technician since 2013. She knew she wanted to help animals ever since she was five years old. When not at work, Natalie likes to explore and do outdoor activities such as fishing with her husband, Ron. At home, she takes care of her two cats Dahlia and Stella who bring a load of love and fun to the family.
Danielle Sheffield

Veterinary Assistant
Danielle was born and raised in Tennessee and grew up loving and caring for animals. She has a bachelor's degree in animal science and is currently pursuing a degree in veterinarian technology. Outside of work and school (when she isn't spoiling her dogs, cats, and rabbits) Danielle enjoys reading, gardening, and listening to music. She has been in the field since 2011 and hopes to enjoy many more years doing what she loves.
Emily Brower

Veterinary Assistant
Emily Brower is a vet assistant at Cedar Bluff Animal Clinic. She grew up in South Dakota and moved to Knoxville 2013. Emily has a Bachelors of Education from the University of Tennessee. Upon graduating, she realized her true passion was working with animals. When not working she enjoys board games, going on adventures, and is an avid movie watcher. She can frequently be found hanging out with her (fur) kids Peanut, Sabrina, Tala, Wazi and Church who rule her life!
Kim Clawson

Front Office Manager and Receptionist
Kim grew up in a small town in Upstate New York. She has made Knoxville & Cedar Bluff Animal Clinic her home since 1994. During her down time, she enjoys working with horses, reading, crafts, growing African Violets & spending time with her cat, Oliver & Vizsla, Kody.
Christy Arnold

Receptionist
Christy Arnold has been a receptionist at CBAC since October 2004. She enjoys working with all of the multitudes of terrific clients and their excited or terrified fur babies. Christy was born and raised in Knoxville and lives nearby in the Claxton community. Christy is married to her her amazing husband Tim and has 2 wonderful young adults, an a beautiful step-daughter who has given them 2 very active grandkids. Christy has had many furry babies through out the years and spoiling a "supermutt" named Joey at this time. The family also has 2 more dogs Chandler a great pyrenees mix, Monica a boxer mix (Yes, it is the friends themes for the dogs!), and 3 cats; Little T, Oreo and Misha. In her down time she enjoys long walks with the pack, relaxing in the hammock, reading, or just playing around outside.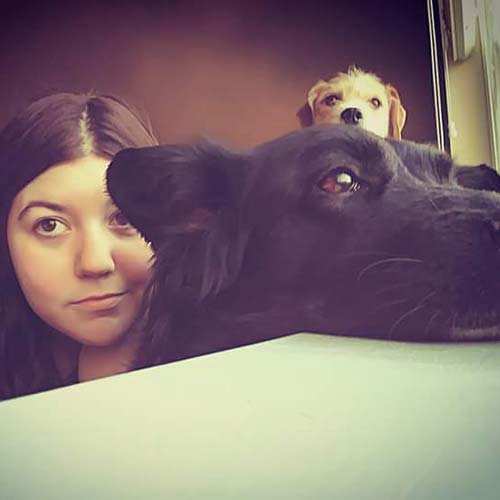 Becky Paquette

Receptionist
Born and raised in Denver, Colorado, Becky has called Tennessee home for 14 years. She has two spoiled dogs; a border collie named Raz and a terrier mix named Arlo. Becky likes to read, play video games, and spend time with her dogs and family.